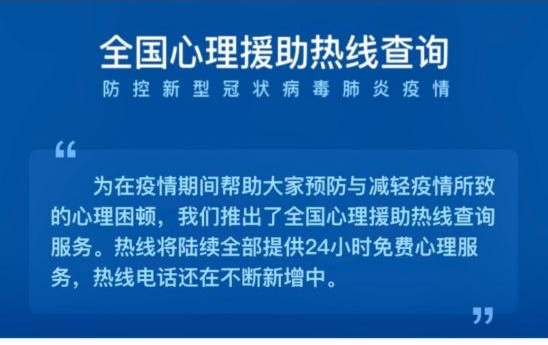 Editor's Note: Under the theme of "Challenge and Change", the second English writing contest of SCNU has came to a close with over 280 articles from 28 schools and colleges. We recognize all prize winners for their excellent performance. Awarded winners have been announced (see results), and all winning articles will be published in this column.

-------
By Zhou Yumin
At the beginning of the Spring Festival in 2020, we Chinese people once again faced a devastating crisis: pneumonia caused by the novel coronavirus. When confronted by the sudden onslaught of COVID-19, our government took the decisive measure to implement a rigorous nationwide lockdown and quarantine policy.
Public gatherings were canceled or postponed, and in schools the spring semester was postponed, aimed at preventing cross-infection. Consequently, I had to quarantine myself at home and in the meantime I was also concerned about news regarding the pandemic. Impressed and encouraged by the medical workers who plunged into the fray and grappled with the epidemic without hesitation, I took my responsibility and actively participated in the Nanjing Dream-realizing commonweal organization to become an on-line propaganda volunteer.
As an on-line propaganda volunteer, things that we had to do were as follows. In the early stage of the epidemic, we disseminated information through WeChat pushes, calling on residents to stay at home to avoid human-to-human transmission and suggesting how to fight the epidemic correctly. We communicated information from official sources like China Daily, including information about relevant policies, progress in China's containment efforts, updates on disease prevention and control, and clarifications that refuted rumors.
What's more, we also paid attention to public psychological health and established a psychological counseling group, which offered assistance to those who suffered anxiety or depression during the epidemic, sending a positive message in combating the virus. In addition, we organized and mobilized our contacts among the public to get involved in COVID-19 prevention. We raised funds and sourced medical materials such as surgical masks and goggles, and eventually sent them to hospitals in Hubei province. With the materials, we attached the videos we recorded and paintings we drew, hoping to express our sincere gratitude to the medical workers and applaud their spirit of dedication.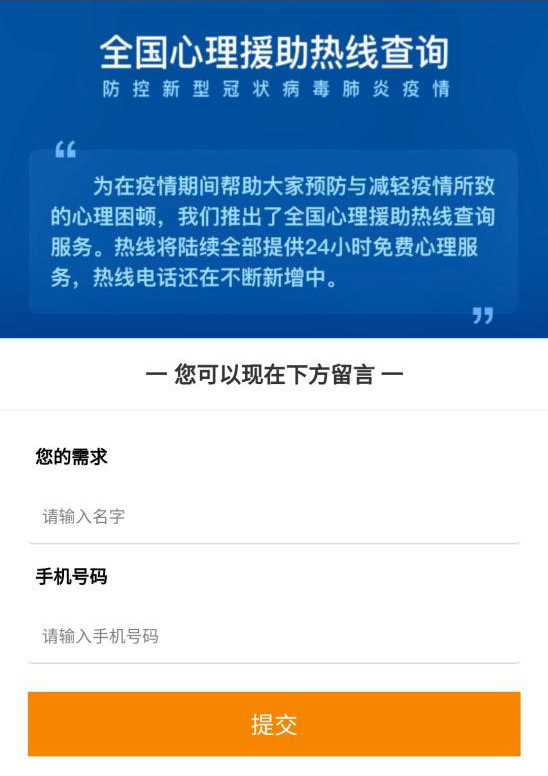 Our psychological assistance platform
In the course of our voluntary work, which lasted more than half a month, I saw numerous heart-stirring deeds and gained tremendous benefits from the unforgettable experience. I got acquainted with many students from different provinces, who were enthusiastic and kind-hearted. We not only cooperated with each other to finish the publicity work on line but also shared the unique culture of our hometown. Additionally, when I skimmed through, selected and rearranged the official articles, I learnt about many touching stories and felt the superiority of the socialist system as well as the solidarity, strength and wisdom of the Chinese people.
When trouble occurs in one location, help comes from all quarters. After the outbreak, the entire country acted promptly. The 1.4 billion Chinese people, irrespective of their gender, age, and occupation, plunged themselves into the battle against the epidemic. The medical workers, who endured tremendous fatigue and stress, risked their own lives, racing against time and working round the clock to save every patient, bringing light and hope to the nation at a dark time. The community workers and soldiers worked day and night to protect lives and public safety. They boosted efforts to monitor the situation, take body temperatures, and screen for infection, though the Spring Festival was a time when they could enjoy the reunion with kin.
Moreover, people from all sectors of society also devoted themselves to fight against the epidemic and we all quarantined ourselves, wore masks, and practised other social distancing measures. Last but not least, I felt a sense of achievement when helping others, which was a precious opportunity to achieve personal values and obtain an unprecedented happiness. As far as I'm concerned, though our strength may be limited, we should do something meaningful to promote the development of our country.
No winter lasts forever; no spring skips its turn. The pandemic still has a significant impact on the development of our society, but there is no denying that with solidarity and resolute action, we will overcome current difficulties and win this battle.
What to read next: