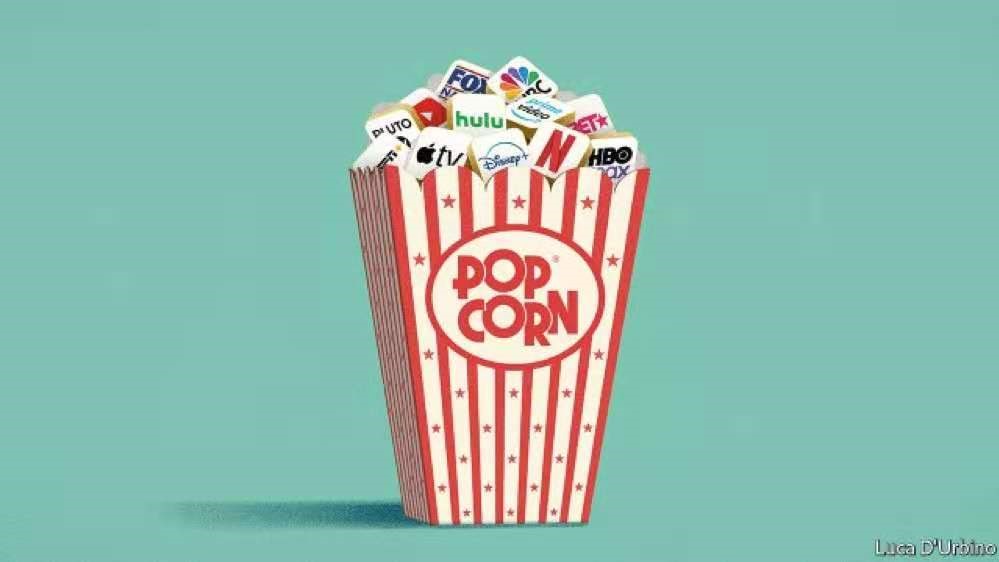 Editor's Note: Under the theme of "Challenge and Change", the second English writing contest of SCNU has came to a close with over 280 articles from 28 schools and colleges. We recognize all prize winners for their excellent performance. Awarded winners have been announced (see results), and all winning articles will be published in this column.

-------
By Ye Congrong
The world today is undergoing profound changes unseen in a century. In recent years, the proliferation of new media has brought it with numerous statements that traditional media are faced with an unprecedented change. It seems that traditional media are dying and will be replaced with a flourishing of new media.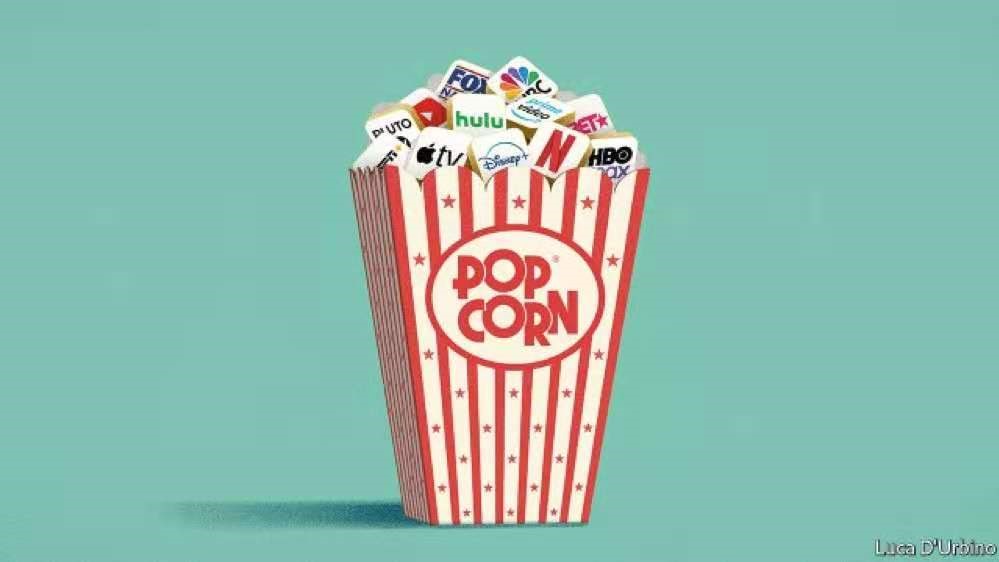 Various apps have taken up most time of our life. (Photo from the Economist)
The outbreak of the COVID-19 pandemic intensifies the trend: the stopped publication of newspapers, and the decreasing purchase of magazines. I have been feeling quite worried about the destiny of traditional media. Meanwhile, it is widely acknowledged in the press that traditional media are confronted with a big revolution. However, I do not agree with this perspective. I am a university student studying journalism now, but I hold the faith that traditional media will still play an irreplaceable role in the 21st century.
So, it's high time all of us took action to save traditional media. First and foremost, newspaper ventures ought to be competing for more investment. The amount of resources put into media operations, traditional media will have the potential to rally energy again. In the past , the key to a newspaper's success was its ability to deliver an audience to advertisers, because printed publications have a feature that is appealing: the fixed position of the product. The advertisers' ads are on the same page in all copies of the publication that is delivered to readers. Compared with the changeable Internet, newspapers and magazines are obviously more steady and trusty. From my perspective, publishers are supposed to wait no time to take advantage of the strong points of the newspapers.
Secondly, lack of a definable audience requires the publication to compete with all other Internet websites. It's necessary that some social media sell a digital edition as another avenue to reach subscribers without increasing costs. All of us must admit that informationization has been a irreversible current now. The system could be used for all forms of media: magazines and blogs, games and apps, TV newscasts and amateur videos. This would not only offer a lifeline to traditional media outlets but also nourish citizen journalists and bloggers. They have vastly enriched our realms of information and ideas.
Last but not least, we university students should also spare no efforts to save traditional media. So far, I have been learning a lot of basic knowledge about media and journalism. I believe that that knowledge lays a solid foundation for the pursuit of my aspiration in the future. I call on everyone to transfer our attention from virtual world to reality.
I say this, because I love journalism. I can't bear witnessing the death of newspapers, magazines and other forms of traditional media. In the fight against the virus crisis, new media occupy most of our spare time and become the only resource from which we obtain news and information. However, certain official accounts are accustomed to spreading rumors and imposing fear and panic in order to attract more subscribers. Although I was only a high school student at that time, my determination to save and boost traditional media took roots deeply.
I hold the view that traditional media is valuable and should be valued by its consumers. If all of us pay enough attention to traditional media, it will allow the media once again to set their compass true to what journalism should always be about.
Are traditional media dying out? Of course not. The vigour to raise funds, the consciousness to relate traditional media to websites and our faith to refresh traditional media, by these joint efforts, we are bound to witness the revival of traditional media and its return to the fore once again.
What to read next: