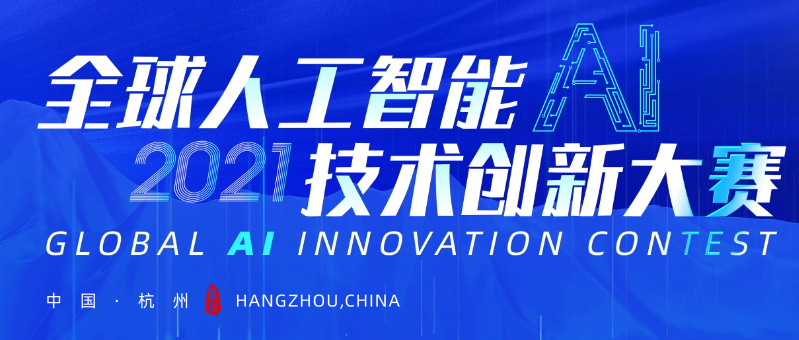 Three teams of SCNU successfully advanced to the top 100 in the finals of the 2021 Global AI Innovation Contest, with postgraduates Li Yanlong and Cai Kunzhao of the School of Software getting the best result, ranking 19th in the country.
Co-sponsored by the Chinese Association for Artificial Intelligence and the Government of Yuhang district, Hangzhou, the competition was first set up this year, aiming to promote academic exchange, talents training and technological development in artificial intelligence as well as cross-sector application and integration. Three algorithm questions were designed for the contests, namely, "Anomaly Detection Based on Medical Imaging Report", "PANDA-based Multi-object Detection and Tracking", and "Breeno-based Dialogue Semantic Query-pairing", in which participants needed to choose one as their research interest.
Under the guidance of the team supervisor Professor Zeng Biqing, four teams of postgraduates signed up for the study of the topic "Breeno-based Dialog Semantic Query-pairing" which coincides with their professional research direction. Breeno is a voice assistant independently developed by the company of Oppo, which provides users with fun, considerate, and convenient dialog-based services. Given that intention recognition is essential to a dialog system, dialog semantic matching is one of the mainstream algorithm solutions for intent recognition. To this end, participants had to come up with innovative ideas to solve the question in terms of software design and development. They competed with 5,345 teams in this field.
The other two teams, one composed of Ding Minghao, Cai Jian, and Zeng Wei's team ranked 27th; while the other by Lin Xiaokang, Chen Jiatao, and Zhou Cenyu's team won the 65th place.
The Global AI Innovation Contest is open to the world, students in colleges and universities, as well as scientific research institutions and corporate practitioners can sign up to participate in the competition. Lasting for over five months, the event has attracted nearly 14,000 teams and more than 15,000 contestants from 21 countries around the world since it started on January 15, 2021.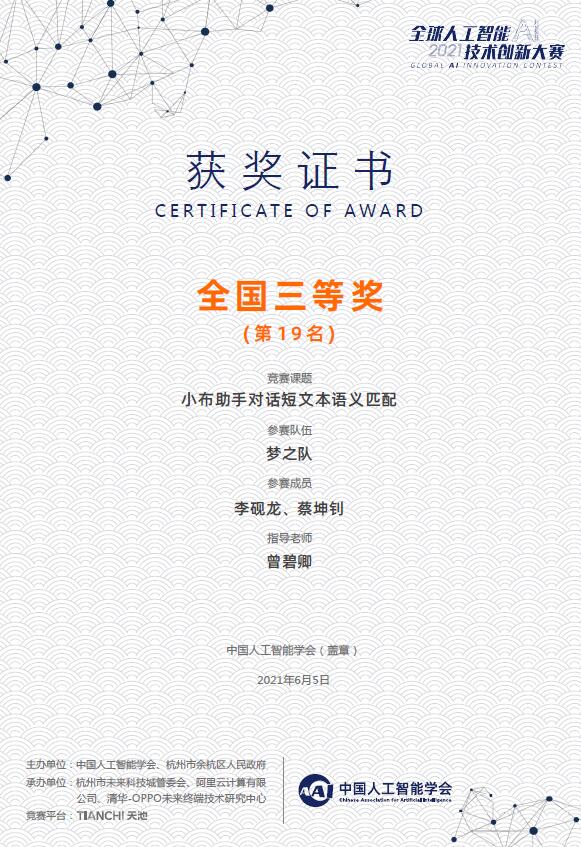 ---
Source from SCNU News Center

Translated by Yan Xiaoxi
Proofread by Edwin Baak
Edited by Li Jianru
What to read next: