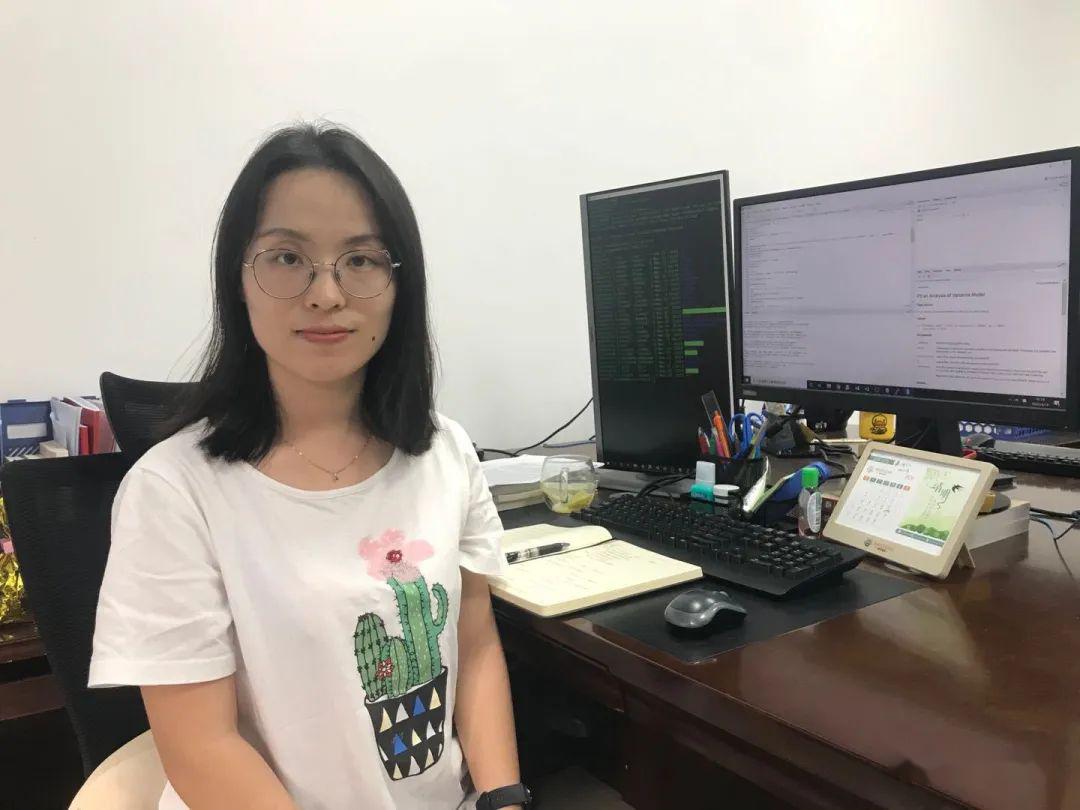 The outbreak of COVID-19 has disrupted our routine lives, during which, however, many dedicated members from South China Normal University, belonging to Generation Z, in China better known as post-90s, have emerged, contributing to the society and their motherland at their best by engagement in research, volunteering jobs and on-line teaching.
Fight with scientific tools
Wang Mengmeng has worked as a research fellow in the team of professor Shu Wensheng at the School of Life Sciences of SCNU, since she received her PhD degree from Tsinghua University in 2018. During the epidemic outbreak, she has dedicated herself to research into, and development of a 2019-nCov Nucleic Acid Detection Kit.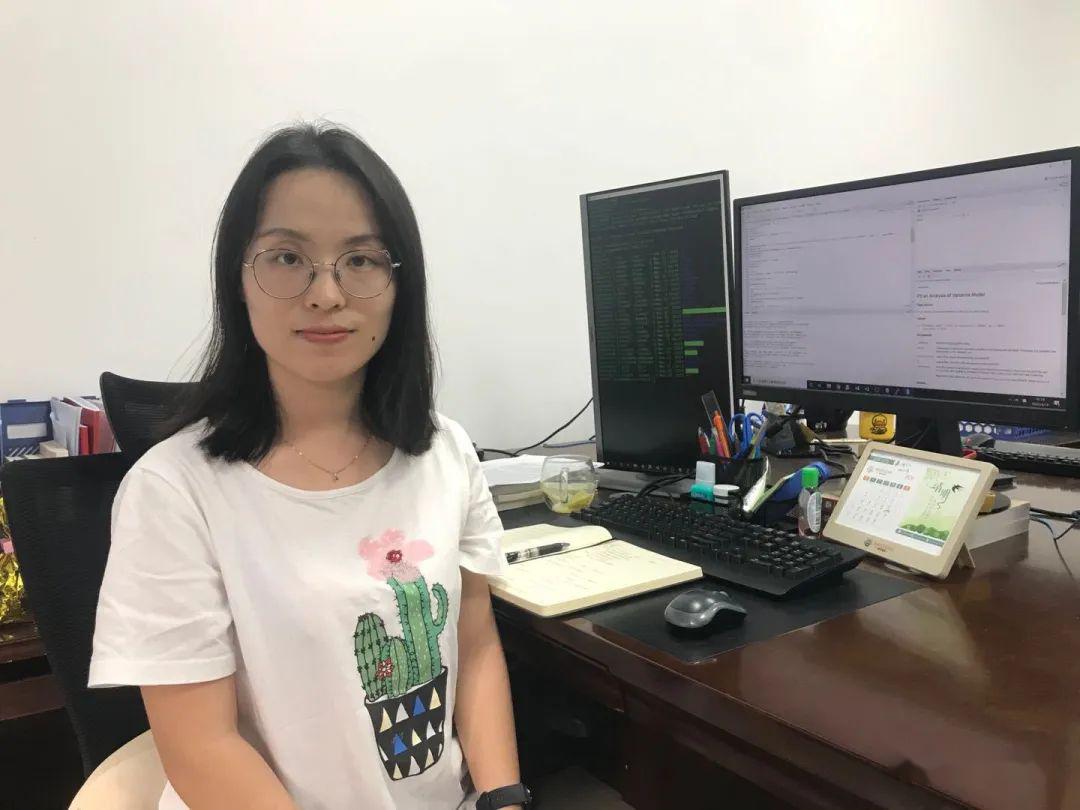 Wang Mengmeng
At the early stage of the outbreak, researchers looked at test kits used to identify COVID-19 patients. The team, led by professor Shu, has been working around the clock to develop a test that can be made available across the country. Built on the team's previous line of technologies and stocked products, they are among the first to develop the world's first innovative detection system for the novel coronavirus.
"It is portable and easy to use, making it possible to detect quickly and conveniently at any time and everywhere. Besides, the test is at relatively low cost" local media reported. The successful development of the kit gives impetus for the team to proceed. Wang, together with her other team members, are now working on further development of an Internet of Things-based (IoT) virus detection platform and virus detection chips, aiming to provide a solution to wider application of the testing system.

As a post-90, Wang Mengmeng doesn't choose to be an onlooker in the face of the challenge posed by COVID-19. Instead, she courageously fights against the horrible virus with the power of science. "Individual contribution is insignificant in front of national ones. Contributing with all my might to the society can embody the individual values and the strong sense of social responsibility of a researcher" Wang says. From the development of the test kit to further research in virus detection, Wang has always fought against the virus on the front line and at her best.
Volunteer in the community
During the outbreak of COVID-19, many ordinary people offer to do volunteering jobs. Li Haowen, a teacher at the School of Chinese Language and Literature of SCNU, is one of those helpful volunteers. Li Haowen has been the first to join in the volunteering jobs in his community, helping to transport and deliver vegetables for the whole community during the most severe time of the outbreak, when many citizens lost access to shops because they were not allowed to go outside of their gated communities.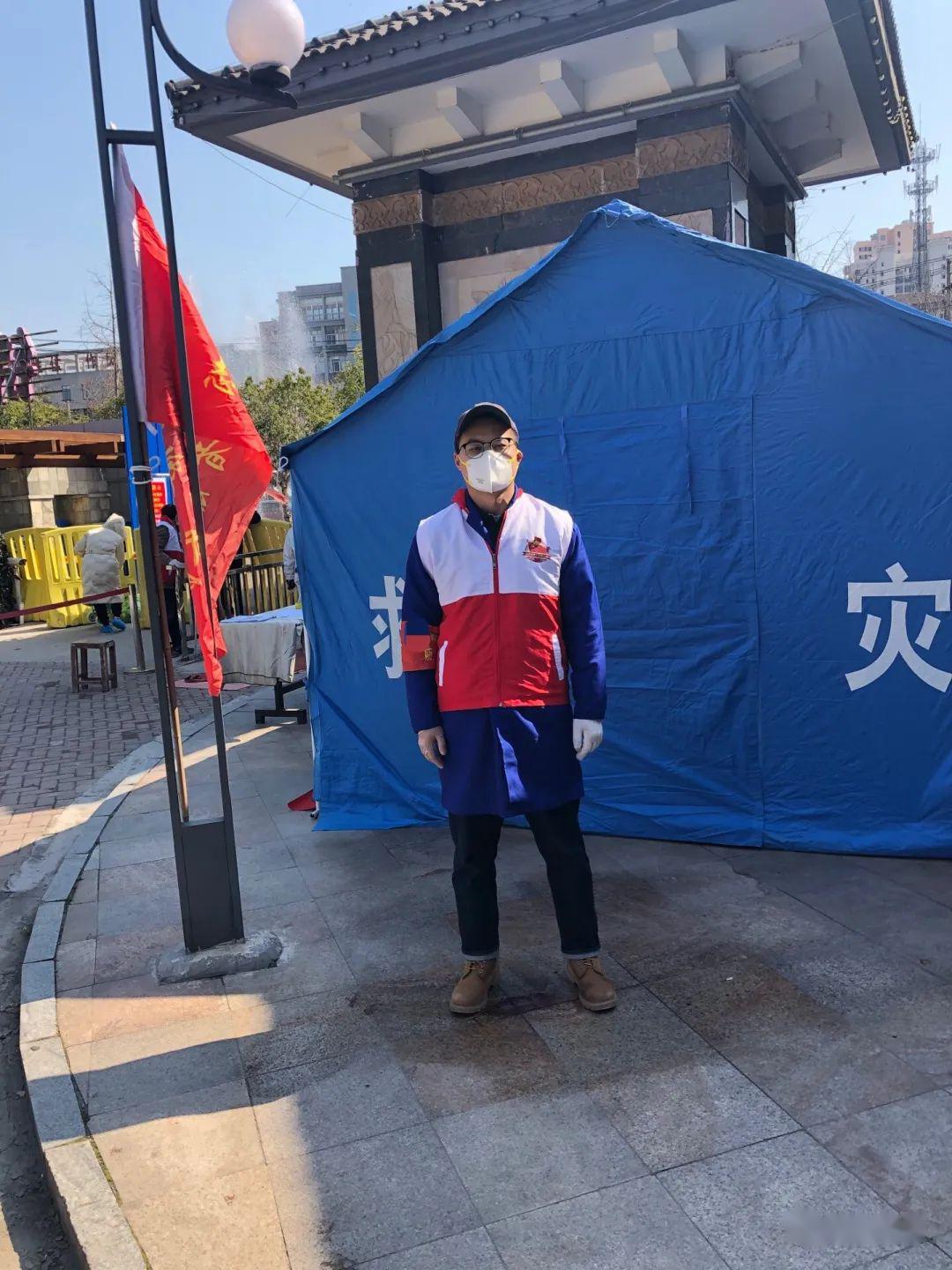 Li Haowen works in the local community in Wuhan
Lacking co-volunteers, Li often worked from 12 a.m. to 9 p.m. continuously, taking charge of distributing supplies for up to 20 families single-handedly. Laborious as the job was, Li didn't complain even a word. Instead, he kept doing it full of happiness because he thought it was rewarding to do. Besides, owing to the shortage of protective suits, Li Haowen simply wore masks and ordinary clothes at work, leaving the valuable hazmat suits in limited supply to medical personnel. Even with the simplest equipment, they tried their best to protect themselves and not to get infected while doing their volunteering jobs.
"It is impossible not to be afraid of infection" Li replied when asked whether he would be fear of being infected, "But someone has to do the work. Many people are drowned in sadness because of the epidemic. I want to change the situation with our own effort, to encourage the community to fight against the pandemic jointly and bravely and protect our own homeland."
Apart from the contribution to his own community, he didn't forget his responsibility as an instructor. He kept track with the epidemic prevention and control work of SCNU, and does his utmost to pass as much positive energy as possible to his students. He wants to encourage his students to face the epidemic with optimism and courage.
Offering cloud tutoring
Shi Maoxian, a postgraduate at SCNU and a member of a volunteer teaching team for Tibetan students, has offered on-line teaching for the students as scheduled despite the long distance and the outbreak of epidemic. By doing volunteer teaching, he helps the students in Tibet not lose track of study and fall behind other students.
Besides, Shi has taken the initiative to offer on-line tutoring for children of front-line medics during the epidemic. He taught a child whose mother is a nurse at a hospital. It leaves Shi a deep impression and touches him greatly when the child proudly shows his own works on the screen. It proves that what he did is quite worthwhile as it provides professional knowledge as well as companionship to the student, and enhances Shi's sense of responsibility.
"What I am doing is the responsibility that a college student should undertake initiatively," Shi Maoxian said, "Countless post-90s are involved in the front line of fighting against the outbreak. I hope that I can make contributions in this white war at my best."
It's said that Shi and his teammates have immediately returned Tibet to continue their volunteer teaching for the local students, spreading love and courage in the west of motherland as the epidemic situation improved in April.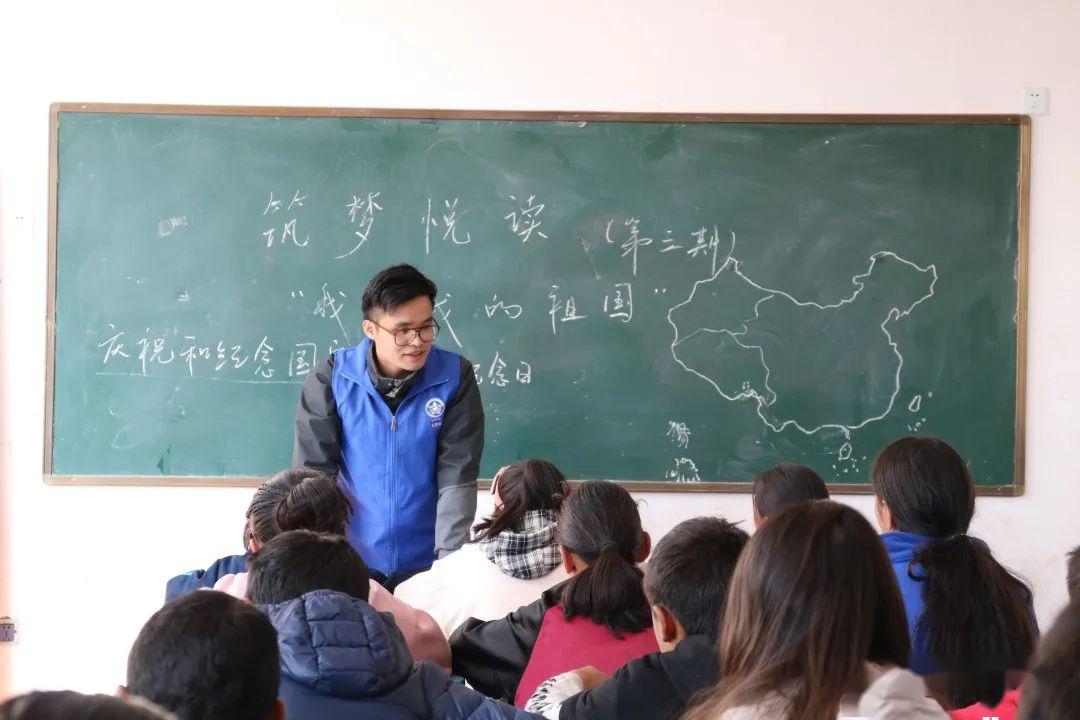 Shi Maoxian volunteers teaching in Tibet
Decades ago, the post-90s were the ones who need to be protected. But now, they have become the most brave and selfless fighters during the war against the frightening pandemic, each with their own strength. It is believed that with so many strengths gathering together, the post-90s can create a brighter future for themselves and the whole country.
---
Sources from the Wechat official account nitescnu
Written by Chen Yiying
Proofread by Edwin Baak
Edited and reviewed by Li Jianru
What to read next: